If you have a claim, we'd love to help you through it. During business hours, contact our team whenever you have a claim!
We can help you navigate the often stressful experience.
Monday to Friday: 8:30 a.m. to 4:30 p.m.
Please include your name, a brief description of your claim, and your contact info. 
We will respond to all claims within 1 business day. If this is an emergency, please call one of the above numbers.
If you do not see your Insurance Company listed below, please contact our office to report your claim.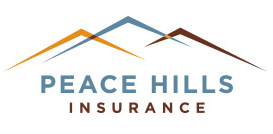 Peace Hills General Insurance

Want to see what Dyberg Insurance can do for you?
We will walk with you every step of the way as we address your insurance needs. Our professional and personalized service will ensure you'll be glad you chose Dyberg Insurance.