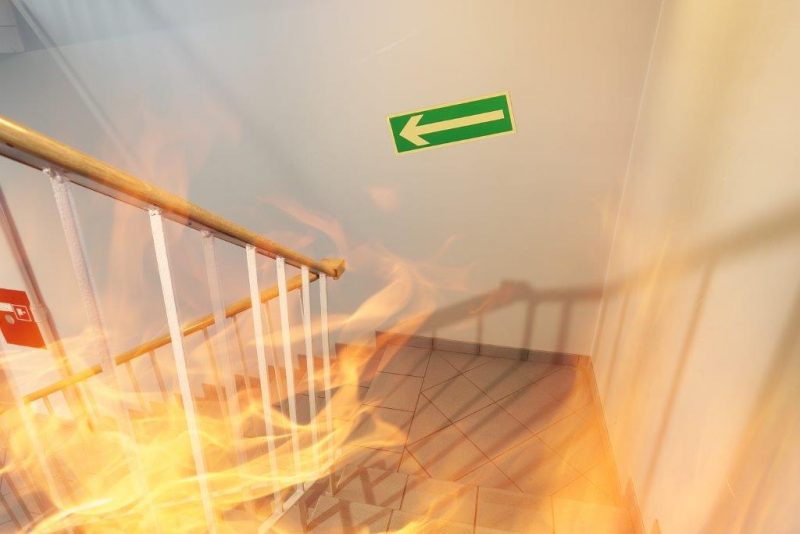 Helpful Hints to Protect your Property from Fire and Smoke Damage
This year, Alberta had below-average winter snowfall, and spring temperatures have arrived about a month early. These factors have resulted in drier underbrush and ground covering, and thus, an earlier fire season.  With an astounding 361 wildfires reported in Alberta to date, 2016 is already shaping up to be a record-breaking year for disastrous fires.
As we get deeper into the fire season, many of our clients in Alberta and B.C. will likely be faced with more of these severe threats. Our goal is to provide you and your family with information to help minimize damage to your property, and to speed recovery after a loss.
Important to realize, smoke is a hell's broth of toxic and corrosive chemicals: dangerous and potentially deadly to people and pets, and extremely destructive to electrical / electronic components, textiles, metal surfaces, some types of glass, and other materials. The damaging effects of smoke can start within minutes of exposure, so preventative measures should be taken wherever possible.
Here are some helpful do's and don'ts to help mitigate your exposure to damage from fires and, as importantly, contamination from soot and smoke.
Do:
Ensure that HVAC (heating, ventilation, and air conditioning) systems are turned off to minimize the spread of smoke. Also, shut off your gas (at the meter), any pilot lights, and propane tanks.
Leave your indoor heavy-duty commercial fans on (for enhanced air circulation) and sprinkler systems on. If possible, place sprinklers on the roof (as long as there is proper roof drainage).
Test your smoke alarm on a monthly basis, and keep a supply of backup batteries on hand for replacement.
Leave home alarm systems and indoor lights on. Leaving lights on will enhance visibility in heavy smoke, and a monitored security system will increase the chances that emergency assistance will be dispatched to you.
Use commercial seals, pre-cut plywood and metal to seal outside air intake vents.
Plan and discuss a family evacuation plan. Draw out a blueprint of the layout of your home, clearly indicating the best windows and doors for escape.
Ensure that dry debris is regularly cleared from your property. Keep landscaping raked and mowed, prune and remove overhanging branches, and ensure that roofs and gutters are cleared.
Keep vehicles and other obstacles far away from fire hydrants.
Don't:
Leave blinds, curtains, doors, vents, and windows open. These should all be closed, and if possible, internal doors should be sealed to isolate soot and smoke damage (duct tape may be used in a pinch, as long as it is not used on collections).
Leave flammable items (such as furniture and collections) around the perimeter of the rooms. If possible, you should move furniture and items to the center of the room, avoiding windows and exterior walls.
Leave pressurized gas canisters inside valuable structures. These should be safely moved off-site (minimum 10 metres / 30 foot distance), or ideally, emptied with valves taken off. After emptying gas containers, ensure that the containers are clearly labelled to indicate that they are empty.
Collect old newspapers, magazines, other combustible materials inside your home. These should be recycled on a regular basis.
Conclusion
There are various methods that you and your family can use to minimize your exposure to soot, smoke, and fire damage. Should you wish to seek further advice on protect your home from fire and smoke-related risks, please contact our team, and we will be happy to provide you with guidance.