Commercial Insurance Brokers in Alberta
Your priority is your business, our priority is your interests.
As an independent insurance brokerage, our goal is to assist you in developing and maintaining a commercial insurance solution by working as your trusted advisor. We assess your needs, offer you a complete range of insurance products and provide you with a comprehensive insurance package with exceptional coverage.
Commercial Auto Insurance
Commercial vehicles can face risk on a daily basis. Our commercial auto insurance provides coverage for any vehicle or trailer that a business or company uses to transport job related materials, goods, or equipment. This ensures that your drivers, passengers, and business are all protected.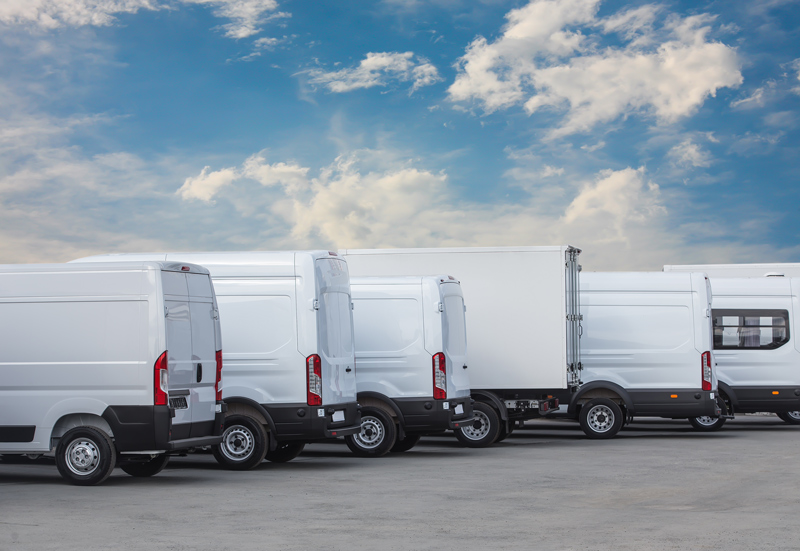 At Excel & Y Insurance, we provide insurance for:
Individual Commercial Automobile insurance — when you use your vehicle for business purposes rather than for personal use, then a form of commercial auto insurance is necessary. Some examples are landscaping trucks, vehicles used in the Oil and Gas field, contractors, delivery vehicles and commercial trailers.

Commercial Fleet — five or more commercially rated vehicles all wrapped up into one policy. No maximum number of units.

Garage Automobile policies — designed to meet the special needs of operations like dealers, service stations, and repair shops.

Independent Distributor Program — as an independent distributor you'll have a lot of transportation between manufacturers and sellers. This program protects both your vehicles and the goods being transported.
Almost every business relies on technology to complete some part of their day to day, more than ever before and the risk of a cyber breach has increased significantly.  No industry is exempt.  With the average total cost of a data breach for Canadian companies climbing to $4.5 million (USD)( according to a 2020 report)  make sure that your business is protected from this emerging risk. 
We work with multiple specialty insurers while reviewing your needs to ensure that your cyber risks are covered.  Some highlights of what you can expect in a solution for you include: 
Cyber incident response costs which include breach notifications and crisis communications.

Cybercrime coverage including social engineering, theft of personal funds, ransomware, cyber extortion etc. 

System damage and business interruption as a result of breach,  including data re-creation and reputational harm. 

Third party coverages including network security & privacy liability, internet media liability and regulatory expenses.
These aren't just an insurance policy there for you after a loss occurs.  Many insurers offer valuable proactive risk management tools to review your cyber readiness in system reviews of your IT systems, consultation, and advice at no additional cost.  No matter the size of your company you can take advantage of expert advice.  
Get in touch with our commercial team to find out how to protect your business and your customers from cyber risks. 
Commercial Crime Insurance
Our goal is to assist you in developing and maintaining a commercial insurance program that fits your needs. Our brokers will work with you to complete a full needs assessment and offer you a complete range of insurance products to ensure that you have exceptional coverage.
We offer a Comprehensive Dishonesty, Disappearance & Destruction Insurance program, contact one of our brokers to learn more!
Commercial Liability Insurance
Accidents happen, but you need to be protected in the event a claim is made against you or your business. Excel & Y offers a wide range of liability insurance to make sure that you're protected:
Commercial general liability insurance (CGL) — Commercial general liability insurance is coverage that will protect your business if someone files a lawsuit against you. It is often used to cover claims against your business for injury or property damage. Typical examples include if a customer is injured at your place of business, or if an employee damages property at a client's site. There are four types of CGL: Bodily Injury and Property Damage Liability, Personal Injury Liability, Medical Payments, Tenants' Legal Liability

Professional liability insurance — If your business is accused of negligence, misrepresentation, violation of good faith and fair dealing, or inaccurate advice, you shrill need additional protection. Professional Liability insurance is also known as Errors and Omissions coverage and focuses on the failure to perform, financial loss and error, or omission of products and services sold.

Director's and officer's liability — Directors and officers of public, private or non-profit companies can be held liable for both the actions, and inactions, of the businesses they are responsible for. Other policies leave gaps in coverage that can leave you at risk. With Director's and Officer's liability, you are protected from: serious disruption of management's time, loss of personal assets, the costs of expensive legal proceedings, claims against past wrongful acts that have gone unprotected

Umbrella and Excess policies — If your existing policies don't provide the full breadth of coverage that you need, a commercial umbrella policy can provide you and your business with additional liability protection. A commercial umbrella policy will provide liability limits in excess of those on your liability policy. This provides you and your business with additional protection in the event of a catastrophic event that results in hundreds of thousands, or even millions of dollars being awarded to plaintiffs in a lawsuit.
Commercial Property Insurance
At Excel & Y, we can provide insurance for your commercial residential, non-mercantile, mercantile, manufacturing, and industrial buildings or condominiums. We have access to a wide variety of insurance partners that provide excellent coverage, offer their own unique rates, and take into consideration all aspects of your operation. In addition to building insurance for insured perils such as fire, lightning, explosion, smoke, falling objects, riot, wind, hail, vandalism or malicious acts, we can offer sewer backup, flood and earthquake insurance.
Equipment And Stock — Equipment includes furniture, fittings, machinery, tools and other appliances found at your business location that are not held for sale. Equipment can be covered under an actual cash value or replacement cost basis. Stock is basically your merchandise of every description usual to your business including advertising materials. This can only be covered on an actual cash value basis.
Contractors' Tools And Equipment — From hand-held and power tools to backhoes and loaders, your equipment and tools are the heart of your business. Standard commercial insurance will not cover your tools and larger equipment if they are leaving your shop or if they are used at multiple locations—but we've got you covered no matter where your business operates.
Equipment Breakdown Coverage — This coverage protects an organization against any losses that result from a breakdown of heating, refrigeration, air conditioning equipment, pressure vessels, boilers, production machinery, electrical apparatus and/or electronic equipment.
Business Interruption Insurance
Our business interruption options are a great supplemental insurance to protect your business in case of an interruption. The fundamental aim of all business interruption insurance policies is to insure that the loss of income that comes from a reduction of business is covered, keeping your business running even in the event of physical damage from an insured peril.
Business Interruption Forms Insure:
Loss of Income (the net profit that is lost because of a partial or total interruption to the business)

Necessary continuing operating expenses
Who Requires Business Interruption Insurance?
All businesses, both large and small, require business interruption insurance. For example:
A business that would lose many of its customers during a severe interruption and, therefore, would be unable to resume normal operations once the property has been repaired.

A business that relies on one supplier for a critical part of its product. If the supplier's plant were to be shut down by a serious fire, the business depending on that supplier might also be shut down. (Contingent Business Interruption)

A manufacturer of a specialized component for a very limited market could be virtually shut down if one of its customers were shut down by a loss. 

An apartment building that is severely damaged by fire and several tenants must move as a result. Most, if not all, of the operating expenses and overhead would continue even though the income would be substantially reduced.
Interested in an Insurance Quote
From Excel and Y?
Please fill out the form below and we will get in touch.