A Dynamic Duo Dedicated to Real Estate and Construction Insurance Excellence.
Spruce Grove, Alberta – April 27, 2023
MKM Insurance is thrilled to announce the addition of Cody Maupin as Partner, joining Mark Miller in leading the firm's continued growth and success. Together, their dedication and extensive knowledge in real estate and construction insurance will provide clients with unparalleled service and protection.
After earning a Diploma of Business Management, majoring in Insurance and Risk Management from MacEwan University in 2016, Cody began his insurance career with a large multinational brokerage. It was there that he worked alongside Mark Miller, who now serves as the CEO and President of MKM Insurance. Together, they managed Indigenous, Real Estate, Oil & Gas, and Construction accounts.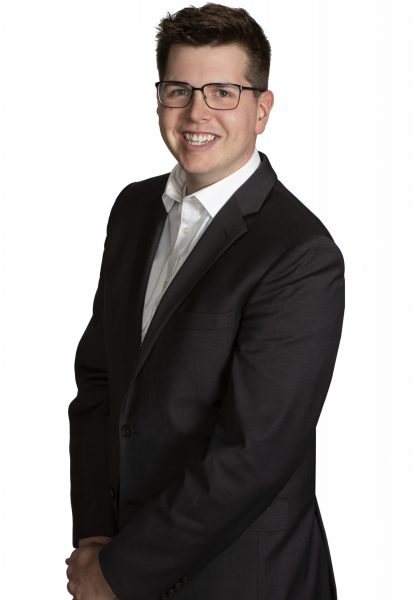 In October 2018, Mark, Cody, and directors Murray Kulak, Mardy Kulak, and Murray Miller opened the first MKM Insurance office on McLeod Ave in Spruce Grove, Alberta. Today, with two thriving offices, MKM Insurance has become a trusted name in insurance solutions for clients across the region.
Cody's qualifications and education include a Diploma of Business Management with a focus on Insurance and Risk Management, as well as the prestigious Chartered Insurance Professional designation. His commitment to MKM Insurance and the Excel Group has been instrumental in the company's growth and success, making his promotion to Partner a well-deserved achievement.
At MKM Insurance, the guiding philosophy is to serve every client as family and protect their livelihoods as if they were their own. With the combination of Mark and Cody's leadership, the firm is poised to continue providing exceptional service and insurance solutions for clients in the real estate and construction industries.
Please join us in congratulating Cody Maupin Meyer on his new role as Partner at MKM Insurance. His dedication and expertise will undoubtedly contribute to the firm's continued success and growth.
To learn more about MKM Insurance and the services they offer, please visit their website at https://excelrisk.ca/mkm/ or contact their offices at 780-591-5875.