Treasures Insurance has been serving Albertans since 1945
Treasures Insurance has been serving individual Albertans and the Alberta business community for over 75 years. Our commitment has always been to ensure security and peace of mind for our customers. At Treasures Insurance, we want to transform the traditional broker-client relationship from that of simply a product vendor into that of a trusted advisor.
We take pride in working closely with our customers to provide a "Treasures Experience" built upon solid risk management principles designed to address their specific needs.
Ralph Treasure opens the doors providing real estate services and fire insurance in the original location at 14225 Stony Plain Road.
In October 1969, Treasures Insurance evolves to 2nd generation ownership as Ralph's son Randy takes the helm. At this time the insurance operations becomes the focal point of the business.
The second Treasures office opens in Leduc, Alberta with the purchase of Sabina Agencies (Leduc) Ltd. providing both insurance and registry agent services to the community.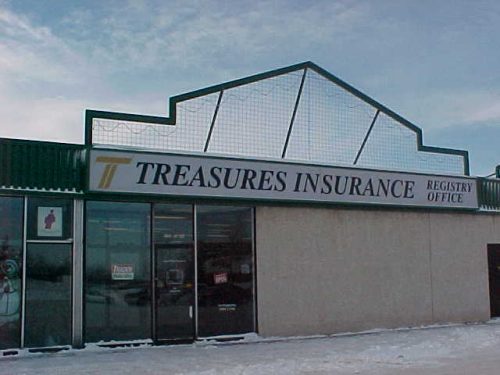 Treasures Insurance expands with the launch of Grey Power Insurance, Edmonton providing insurance products aimed exclusively to customers over the age of 55 years.
In January 2001, Treasures moves to its current location on 87 Avenue and 149 Street.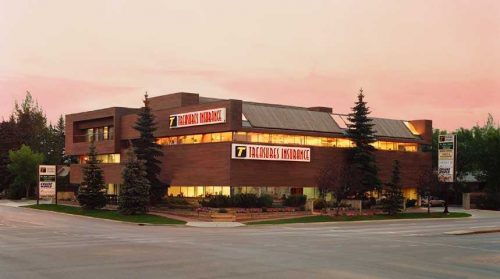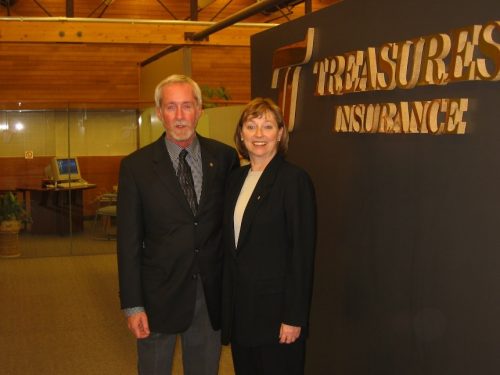 Randy and Joanne make the decision to sell off the Treasures Leduc office, Grey Power Insurance, and the personal lines portion of the Treasures Edmonton office. 
The commercial lines portion of the Edmonton office is also sold, to their son Scott Treasure and employee Terry Funk.
Treasures Insurance and four other Edmonton and Alberta based brokerages come together to form Excel Insurance Group.
In August 2021, Treasures Insurance begins offering executive personal lines products to clients.
From our first meeting to a claims emergency, you'll be glad you hired a Treasures Insurance professional.